WIGIAO provides a wide selection of human hair wigs, lace wigs, celebrity wigs and African and American wigs while maintaining high quality standards.
WIGIAO's wigs, hair extensions and hairpieces are unparalleled in comfort and natural appearance.
WIGIAO is focus on details – from the hair material to the cap size to the color charts. Every product is carefully designed and produced to ensure the most beautiful look, natural movement and comfortable fit.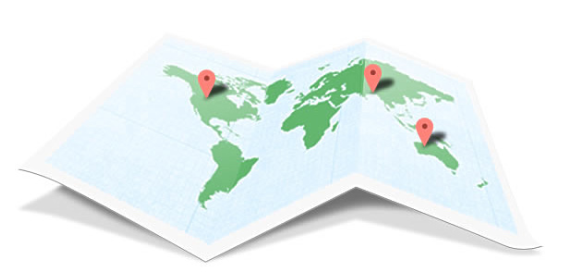 MORE FACTS:
The highest Hair Quality worldwide

Today 13.000 salons, mainly in Europe and the USA

More than 800 expert staffs engaged in our markets

Over 3000 people in sourcing, production, R&D

Scientific proven quality leader, over 500 patents filed

More than 2 Million WIGIAO applications every year

Our headquarter is located in Australia / Europe/Hong Kong
OVER 3000 PEOPLE IN SOURCING, PRODUCTION, R&D ---- more healthy & comfortable
HAIR SOURCE--HEALTH AND LASTING LONG
We select hair or fiber only with the highest quality including Indian hair, Brazilian hair and European hair, Which are well known for their smooth texture and looks, Also they could keep the products harmless to human health.
PRODUCTION--COMFORT AND NATURA
Improvements in technology have made wigs and hair pieces more comfortable and so realistic-looking that no one can tell they are being used. The R&D in wig business have made it possible to satisfy customers for various needs : Health, Fashion and Youth.
MORE THAN 800 EXPERT STAFFS ENGAGED IN OUR BUSINESS FOR FASHION AND PROFESSIONAL ADVICE
WIGIAO is made up of wig experts including professional hair stylists, licensed cosmetologists, and all around wearable hair experts. They help decide product assortment and presentation, write product descriptions and create educational guides for our customers. Sometimes they share their favorite style selections or act as consultations if you'd like some personalized advice

 WE CARRY ON BEING A LEADING INDUSTRY TRENDSETTER WITH UP TO DATE FASHION DESIGNS, SUPPLYING THE BEST QUALITY PRODUCTS AVAILABLE.
WHAT OUR CUSTOMERS ARE SAYING ABOUT US:
"Great wig...no one knew it wasn't My Own Hair!" ROSE

"The color on this wig Gorgeous! It makes the Years Drop Away! " GRACE

"This is a lovely wig. I love the cap, it's Very Comfortable." GINA

"Looks very Natural and Fits Great. I love it!! The color is very natural!"BETTY

"Love The Cut on this wig! It is full of razored layers and holds the shape well throughout the day." JOCELYN
We would love to hear from you, contact us on:
Email:wigiao@hotmail.com  
Company address: 
No. 298, Site Avenue, Ganyang Street, Zhangshu City, Yichun City, Jiangxi Province (the facade of Shengshihaoting)